Skylight | Flat Roof Light
£390.00
FREE Delivery in 5 working days.
For the ultimate in natural lighting, giving the maximum light to darker areas of your property. Our flat skylights are thermally efficient, so you can stay cool in the summer and warm in the winter.
Suitable for all rooms and structures.
Glass Strength: Toughened
Glass Type: Double Glazed, Argon Filled
Efficiency: High
Information
Flat Skylight in a choice of sizes
FREE Delivery in 5 working days.
This high quality roof light is in stock and ready to ship to you within 5 working days, just choose the size you need
We only use the highest quality of materials during manufacturing and all our skylights, roof lights and lanterns feature a special UV printed border which prevents fading.
Our use of high quality components, along with our product guarantee gives you peace of mind that your skylight will look good and operate perfectly for many years to come.
Outside (Top) Glass – 6mm softcoat toughened with 100mm UV black border
Cavity – 18mm spacer bar filled with Argon Gas
Inside (Bottom) Glass – 4mm softcoat toughened
Why buy Roof Lights / Skylights from us?
All Sky lights are double glazed
All glass is toughened
We have a choice of sizes to suit most projects
We are an experienced supplier of glass products
We can offer expert help 7 days a week
Fitting Guide
All Skylights come with full fitting guides, below is an overview:
We recommend that the Skylight is fitted on a gradient of 40mm in 1000mm to allow for run-off of surface water.
Before fitting the Skylight, a timber kerb up stand 70mm w x 150mm h will need to be in position, leaving a clear opening between the timbers set in by 100mm from external size of the roof light you order.
For example, if your Skylight has external dimensions of 1000mm x 2000mm, the internal dimensions of the timbers should be 800mm x 1800mm
Our Skylights have a 100mm overhang on all 4 sides to fully cover and overhang the top face of the timber kerb up stand. Your chosen roof covering should be applied to your roof, up and over the top face of your timber kerb up stand prior to fitting the roof light.
We recommend you apply glazing silicone to the top of the timber kerb up stand, then bed down your Skylight onto the silicone with equal pressure ensuring no air bubbles are left.
Finally, a timber baton support should be positioned internally under the inner pane.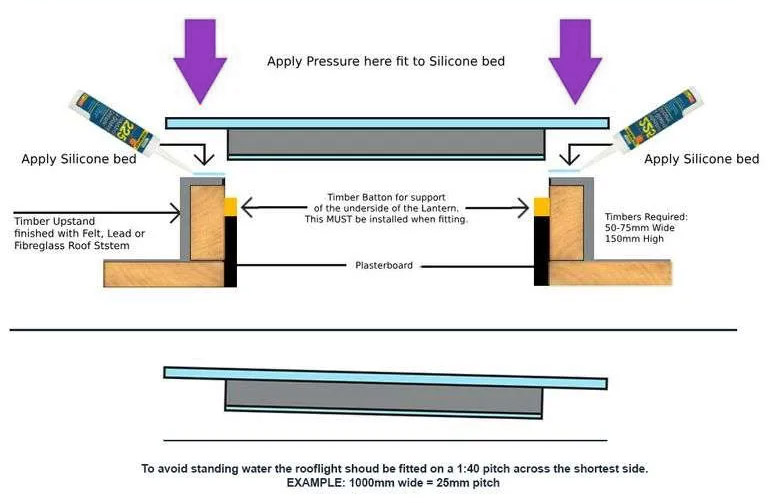 Reviews
Reviews
We pride ourselves on our customer service.
For us this includes support before, during and after your order. Our knowledgeable experts are ready to help, just give us a call or drop us an email with any questions.


Here is some of the feedback from our recent customers…
Delivery
Delivery

What to expect
Once your order is placed, we will be in touch to arrange your home delivery date
On the day, you will receive a 2 hour estimated time slot, with detailed tracking available when the driver is 60 mins away.
The driver will meet you and unload your order safely at the kerb side
On delivery, the driver will inspect the goods with you to ensure you're 100% happy.

We will then ask you to to sign a proof of delivery form.
Delivery times are Monday to Friday and between the hours of 7am to 7pm.
Please note: We only ship to mainland UK addresses.
For delivery to postcodes beginning, PH, DD, IV, AB & KW, please call us before placing your order.
X
External Cills
All of our external cills are 30mm high. You will need to include this in the overall height of your frame.
85mm Stub Cill
The 85mm stub cill protrudes just 15mm from the external frame.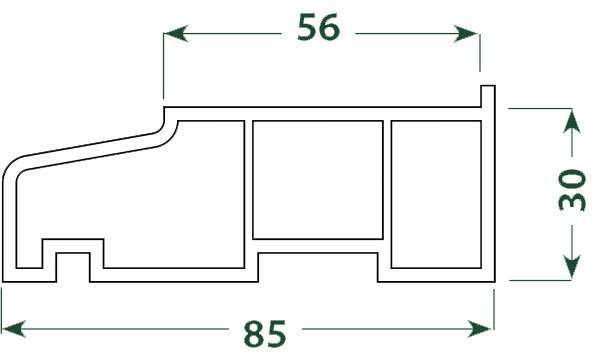 150mm Cill
The most common cill size. Protrudes 80mm from the external frame.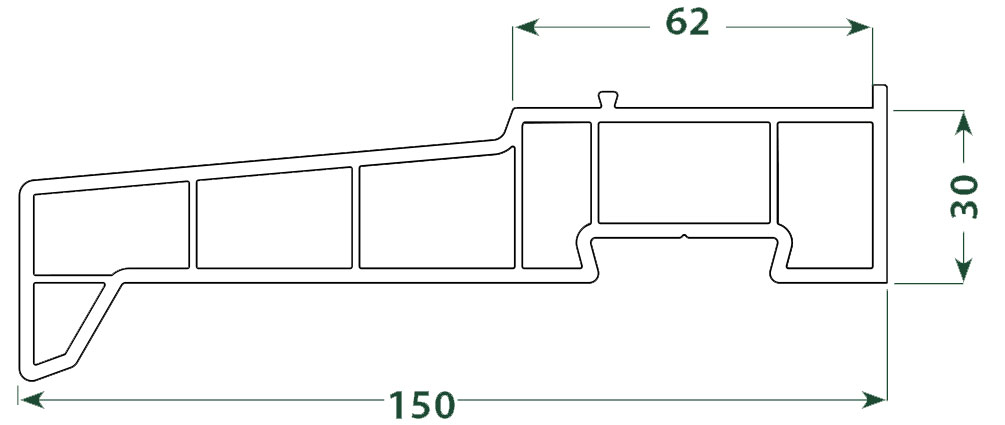 180mm Cill
This is an oversized cill which protrudes 110mm from the frame.

If you have any questions, please call us to speak to an expert.
X
X
Sizes
The width and height shown will be the overall product size - this includes the cill and trickle vents if requested. All measurements are in millimetres.
Need a different size? No problem...
We can make your doors and windows to fit your requirements.
Simply click the purple "I want to enter my own sizes" button in the product options section and enter your exact measurements.

If you have any questions, please call us to speak to an expert.
X