Cream UPVC Window Style 24
Information

Why buy uPVC windows from us?
We have a large selection of high quality made-to-measure double glazed uPVC windows in many colours and styles to suit you.
We use superior "Advance 70" windows, which have been thoroughly tested to ensure a high level of durability and security whilst improving the appearance of your home.
All of our windows feature a five chamber system to give the ultimate in thermal efficiency, performing way beyond the governments legal requirements, giving you peace of mind when it comes to energy costs and the environment.
We will create bespoke windows to your measurements. After we receive your provisional order, it will be sent to our experienced team for checking, who may contact you to confirm your requirements. When all checks are complete, we will advise that we have accepted the order and then send it to be manufactured.
Reviews
Reviews
We pride ourselves on our customer service.
For us this includes support before, during and after your order. Our knowledgeable experts are ready to help, just give us a call or drop us an email with any questions.


Here is some of the feedback from our recent customers…
How To Measure
How To Measure
We advise that you consult your fitter to determine the dimensions required. We also advise measuring from brick to brick on the height and width at several points to ensure the brickwork is straight. If at points there is a difference in height or width, please enter the smallest measurement. We recommend that you subtract 10mm from each measurement (5mm either side) to allow for fitting.
Measuring Tips
Always measure from the outside of your property.
Measure the brickwork opening in 3 places for both width and height.
Of the 3 measurements use the smallest and deduct approximately 10mm (5mm either side)
Always measure in millimetres (mm).
The height measurements must be from underneath of any existing removable cill unless no cill is required.
If your property is rendered, remove some render and measure to the edge of the brickwork.
Don't rely on the measurements of your old frame which may have warped over time.
Please note: The total height will include a 30mm high drainage cill unless no cill is required.
Delivery
Delivery

What to expect
Once your order is placed, we will be in touch to arrange your home delivery date
On the day, you will receive a 2 hour estimated time slot, with detailed tracking available when the driver is 60 mins away.
The driver will meet you and unload your order safely at the kerb side
On delivery, the driver will inspect the goods with you to ensure you're 100% happy.

We will then ask you to to sign a proof of delivery form.
Delivery times are Monday to Friday and between the hours of 7am to 7pm.
Please note: We only ship to mainland UK addresses.
For delivery to postcodes beginning, PH, DD, IV, AB & KW, please call us before placing your order.
X
External Cills
All of our external cills are 30mm high. You will need to include this in the overall height of your frame.
85mm Stub Cill
The 85mm stub cill protrudes just 15mm from the external frame.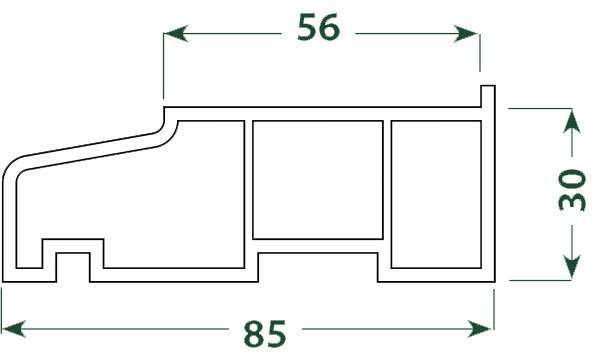 150mm Cill
The most common cill size. Protrudes 80mm from the external frame.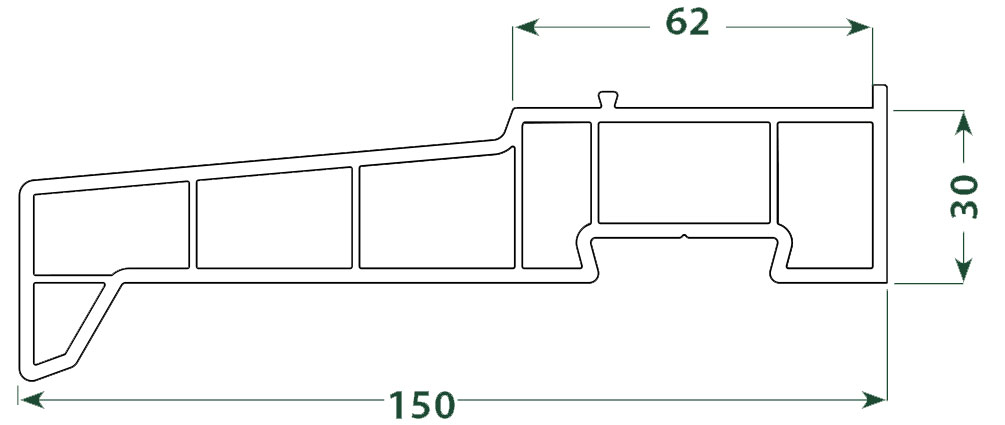 180mm Cill
This is an oversized cill which protrudes 110mm from the frame.

If you have any questions, please call us to speak to an expert.
X
X
Sizes
The width and height shown will be the overall product size - this includes the cill and trickle vents if requested. All measurements are in millimetres.
Need a different size? No problem...
We can make your doors and windows to fit your requirements.
Simply click the purple "I want to enter my own sizes" button in the product options section and enter your exact measurements.

If you have any questions, please call us to speak to an expert.
X